Best HPE ProLiant Gen10 Servers Offers at PC LAN. Get Yours Today!
Whether you are looking for your HPE ProLiant G10 office use or for just a general purpose we are glad to present you with the best HPE ProLiant Gen10 Servers in Australia. At PC LAN we act as a bridge between the manufacturer and the client by offering end users the best deals.
Most clients wish to get value for their money when they buy any product. PC LAN is where your desires for HPE ProLiant Gen10 Servers are fulfilled and accomplished. Are you planning to buy a device or a component in NSW? Worry no more because at PC LAN we are here to give the best of the best. When it comes to computers and related products we ensure that a wide range of HPE ProLiant Gen10 Servers in Sydney with adequate prices is presented.
Buy online or speak to our experts on the phone (02)9649-3288 beforehand.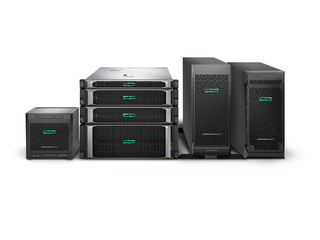 ProLiant Servers
ProLiant Servers provide a complete infrastructure that support both your business objectives and your business growth.